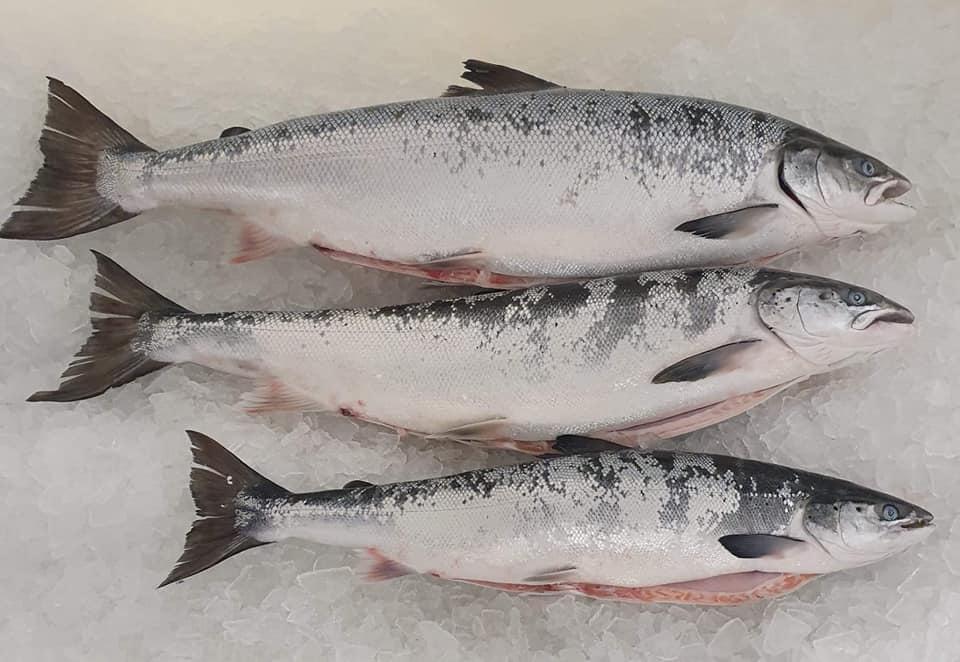 Catch season for Atlantic salmon
Sesongen er kort og fangsten foregår mellom Juni-August
Nutrient
-vitamin B12
-selenium
-Niacin
-phosphorus
-thiamine
-vitamin A
In addition, it is rich in omega-3 fatty acids, iodine and antioxidants, proteins and fat-soluble vitamins such as vitamin D.
Fun fact:
The oldest salmon fossil ever found is 50 million years old.
We have wild Atlantic salmon!
This salmon is only fished for a short period of time
with fishing in the summer. This is a very
exclusive commodity and the fish are constantly fished
fewer and fewer fishermen. This makes it a
rare, but delightful delicacy – and you get
the it here from us!
Sales inquiries
We respond quickly to inquiries, and are always happy to answer any questions you may have.
Send us your question through the form and we will get back to you as soon as possible.
Send an inquiry