Tilbake til produktlisten
Wild Pacific Salmon- Pink Wild Salamon
First-class wild caught Pacific salmon from fjords in Finnmark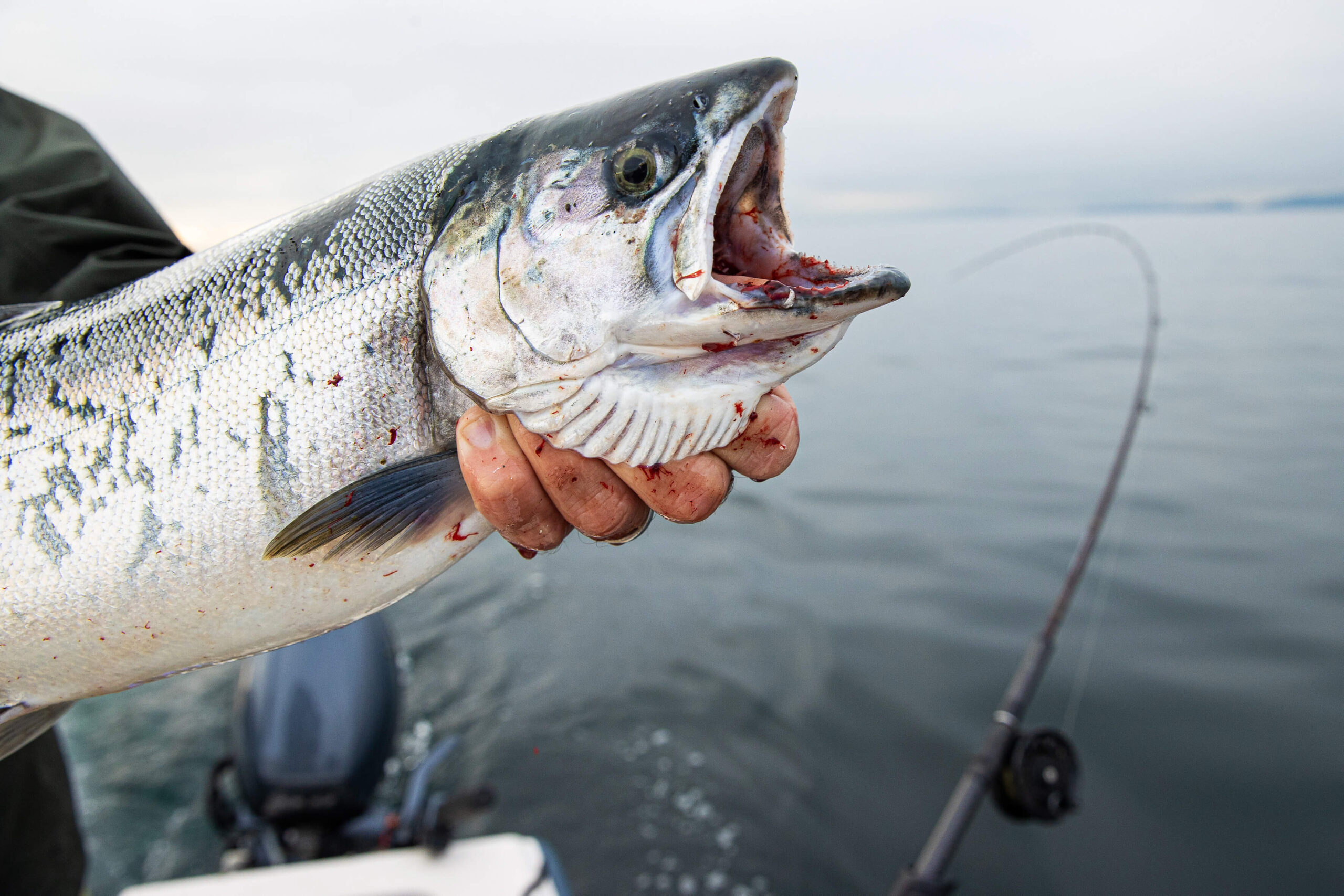 Pacific salmon catch season
The catch of Pacific salmon takes place from June – July, it has a two-year life cycle, and both males and females die after spawning.
Size
Wild-caught Pacific salmon from 1.8 – 2.5 kg
Nutrient
-vitamin B12
-selenium
-Niacin
-phosphorus
-thiamine
-vitamin A
In addition, it is rich in omega-3 fatty acids, iodine and antioxidants, proteins and fat-soluble vitamins such as vitamin D.
Våre produkter av stillehavlaks
Fresh
Freshly frozen
Smoked
Salted
RoePlace an order and we will get in touch!
Distribution and species
Pacific salmon are freshwater fish that often make long migrations in the ocean (they are anadromous). Some species live their entire lives in fresh water. The genus includes a total of eleven species. In Norway, rainbow trout have been relatively common, primarily through releases into various lakes and watercourses. In recent times (2017 and 2019), pink salmon have occurred in large numbers in Norwegian rivers. This is the result of large-scale releases into rivers of Russia.
Den uønskede arten som smaker godt og kan mette mange
Pacific salmon has many names and is well known under the name «pink salmon». It has a two-year life cycle, and both males and females die after spawning. After hatching the following spring, the fry migrate relatively quickly into the sea. There, pink salmon spend the next year grazing on crustaceans and fish, and during its second summer it returns to fresh water to spawn and complete its cycle.
Fish that spawn in odd-numbered years thus have offspring that also spawn in odd-numbered years, and thus do not spawn together with fish that spawn in even-numbered years. Here in Norway, pink salmon spawn primarily in August.
In Norway, the odd-numbered population is most numerous, but there is also a smaller even-numbered population.
Surveys
as Nofima has done Pink Salmon
is a superb food fish | Nofima (ntb.no) shows that the products from Pacific salmon contain «less
fat and redder color of the muscle» than similar products from farmed salmon.
Many who have tested the Pacific salmon on the menu can tell about a great food fish reminiscent of the trout in the fish meat.
Salgshenvendelser
Vi svarer raskt på henvendelser, og svarer alltid gjerne på spørsmål du måtte ha.
Send oss ditt spørsmål gjennom skjemaet, så kommer vi tilbake til deg så snart som mulig.
Send an inquiry